Patient health education materials are an important resource for both caregivers and patients, allowing health care providers to provide important information to patients for their ongoing care in a written format. This may include printed pamphlets handed out at the conclusion of a hospital visit, emergency department discharge instructions, and electronic resources patients can access from home during their recovery.
Like many health authorities, Vancouver Coastal Health (VCH) and Providence Health Care (PHC) manage databases of such materials, and each has recently upgraded the website used to provide access to these resources for staff and the public. Using our Andornot Discovery Interface, two modern, accessible and mobile-friendly search engine sites were built, one for VCH and one for PHC: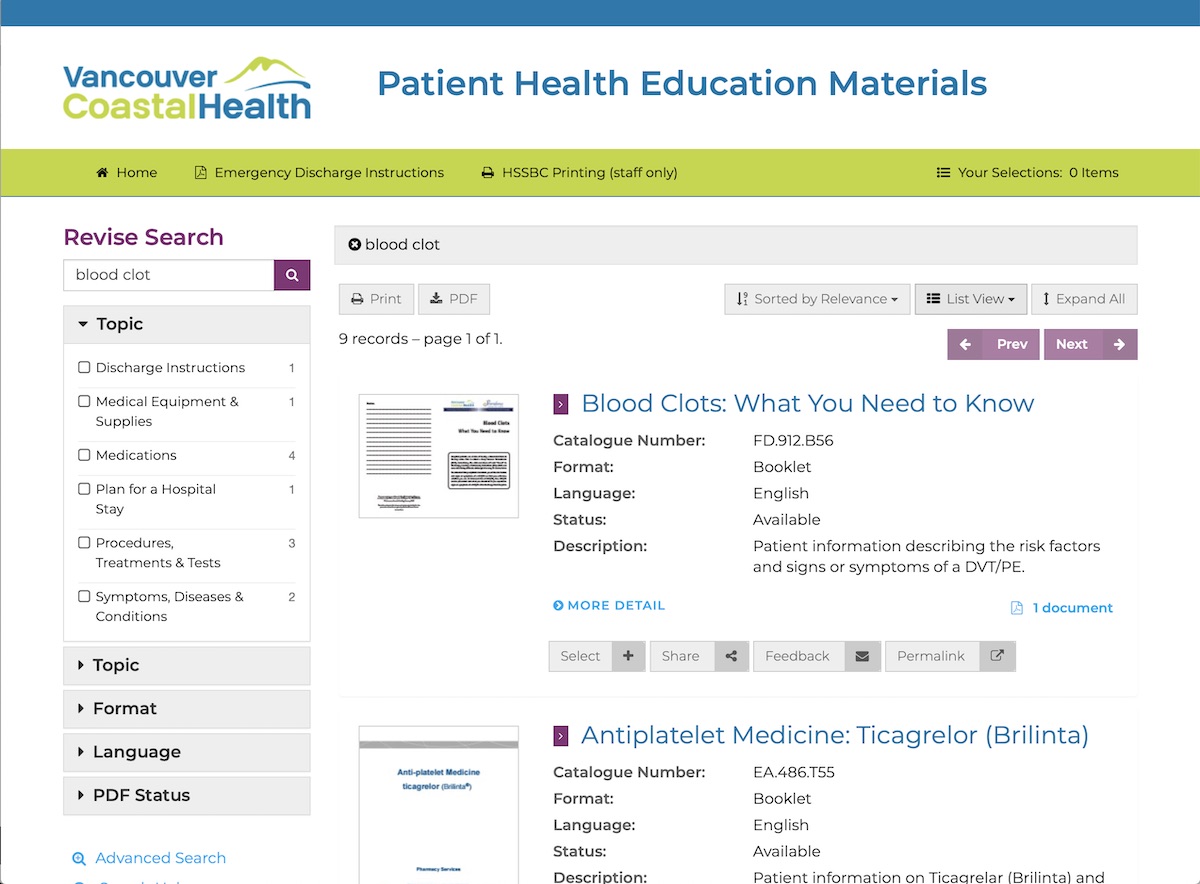 Staff and patients may search by keyword or select a health topic from the home page, then narrow their results by topic, format and critically, language, as many resources are available in multiple-language translations.
Spelling corrections, search suggestions and relevancy-ranked results also help connect a user with a resource quickly and accurately, and a synonym list helps connect different terms for a condition to the same resources. For example, a search for blood clots returns the same results as a search for coagulation, and vice versa, allowing different terms to be used to find all relevant resources.
When viewing a record, those available translations are shown so a user can quickly select the best version for their needs.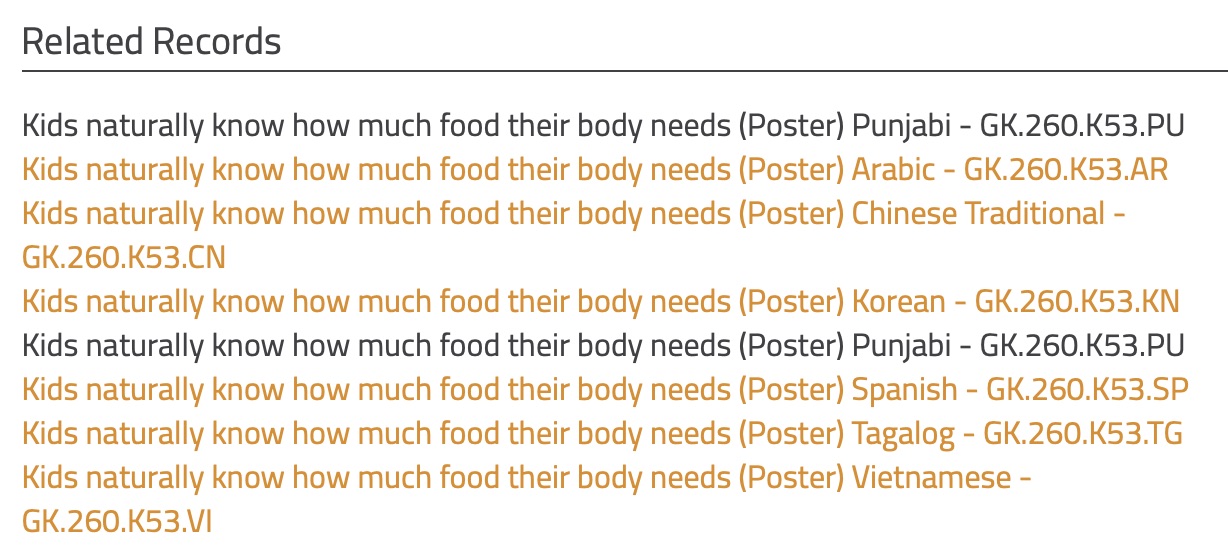 Many records provide the PDF online for patients and staff to access, but staff may also use these systems to monitor resources which are under review, or to request that a review be initiated or obtain other information about the resource.
A table view of search results is available for rapid scanning of resources, primarily for health care staff already familiar with the resources who only need quick access to the relevant PDF.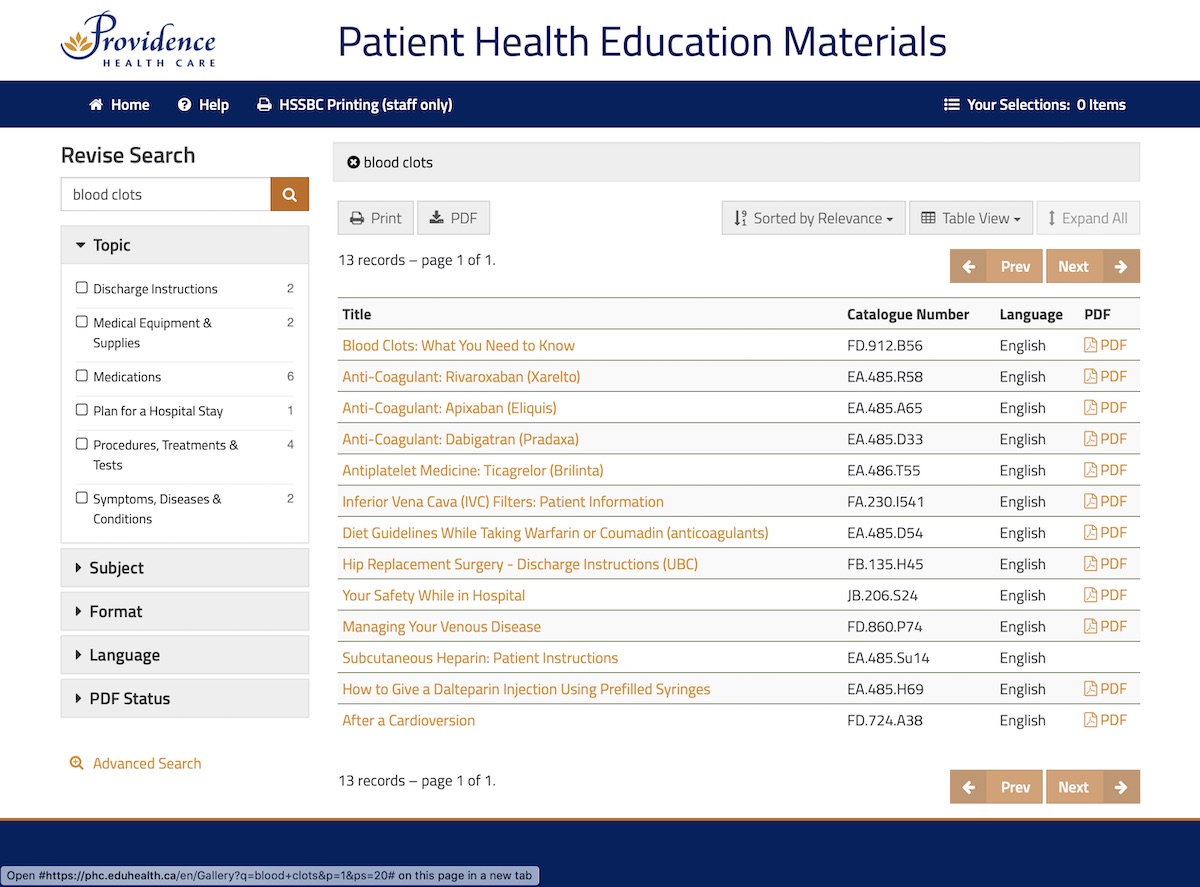 Behind the scenes, a DB/TextWorks database shared by both VCH and PHC is used to catalogue and manage the resources.
The two sites are hosted by Andornot, along with the DB/TextWorks software and database, as part of our managed hosting service.
Andornot works with health authorities throughout British Columbia and across Canada to provide information management solutions for other patient health resources and health care libraries.