The Catholic Research Resources Alliance (CRRA) is a collaborative effort initiated by a group of Catholic colleges and universities to share their resources electronically with librarians, archivists, researchers, scholars, and the general public, all who are interested in the Catholic experience.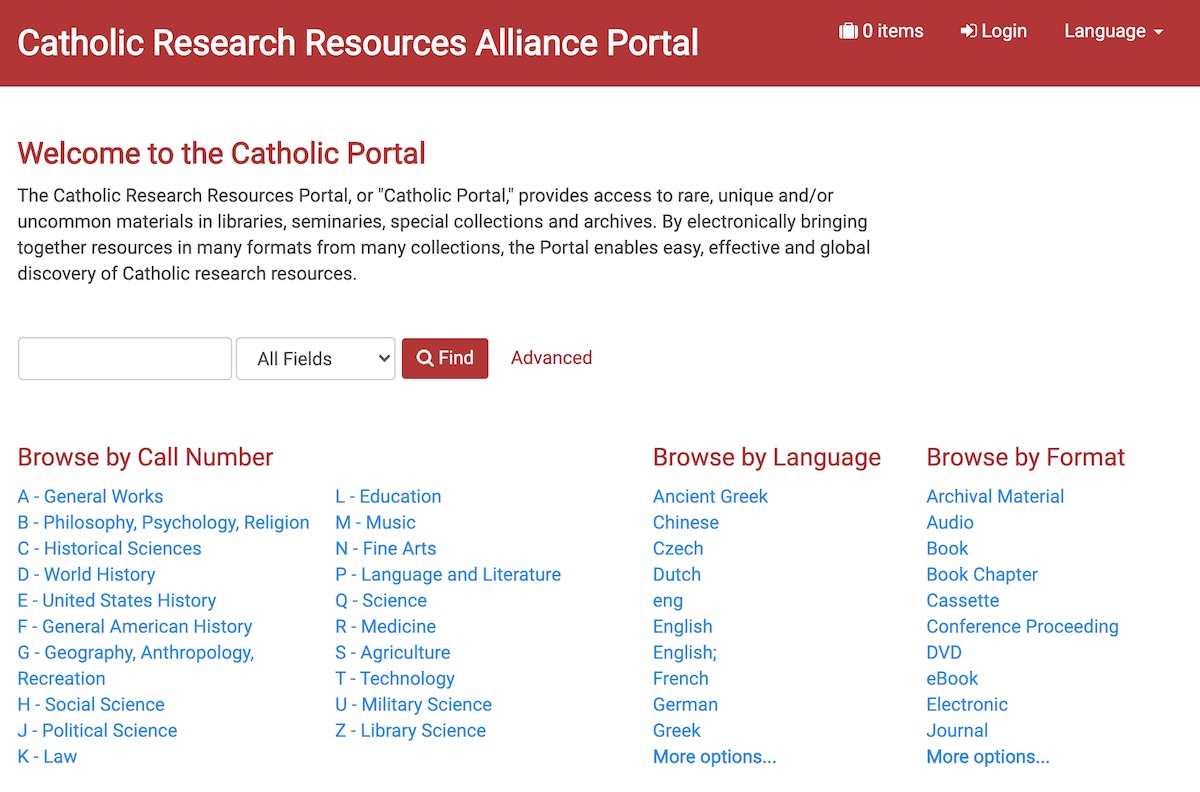 A website at https://www.catholicresearch.org provides information about CRRA, while a union catalogue of member resources, powered by the open-source VuFind discovery interface provides global, freely available access to rare, unique and/or uncommon materials in libraries, seminaries, special collections and archives. By electronically bringing together resources in many formats from many collections, the VuFind site enables easy, effective and global discovery of Catholic research resources.
The collection includes records uploaded in MARC, MARC XML and PastPerfect format, as well as records harvested directly from member systems using the OAI-PMH protocol.
The VuFind system was previously hosted by one of the member universities, but is now hosted and co-managed by Andornot and CRRA.