The Cortes Island Museum & Archives preserves unique and original photographs, maps and documents relating to the human and natural history of Cortes Island, British Columbia, and nearby islands. Dating from the late 1800s to the present, their collections illustrate how this remote community of coastal British Columbia responded to changing economic, social and political conditions.
Thanks to a grant from Libraries and Archives Canada, the museum was able to digitize more than 4,000 historic photographs, catalogue them in a DB/TextWorks database using Andornot's Starter Kit for Archives, and then make them publicly searchable in a new site built from our Andornot Discovery Interface.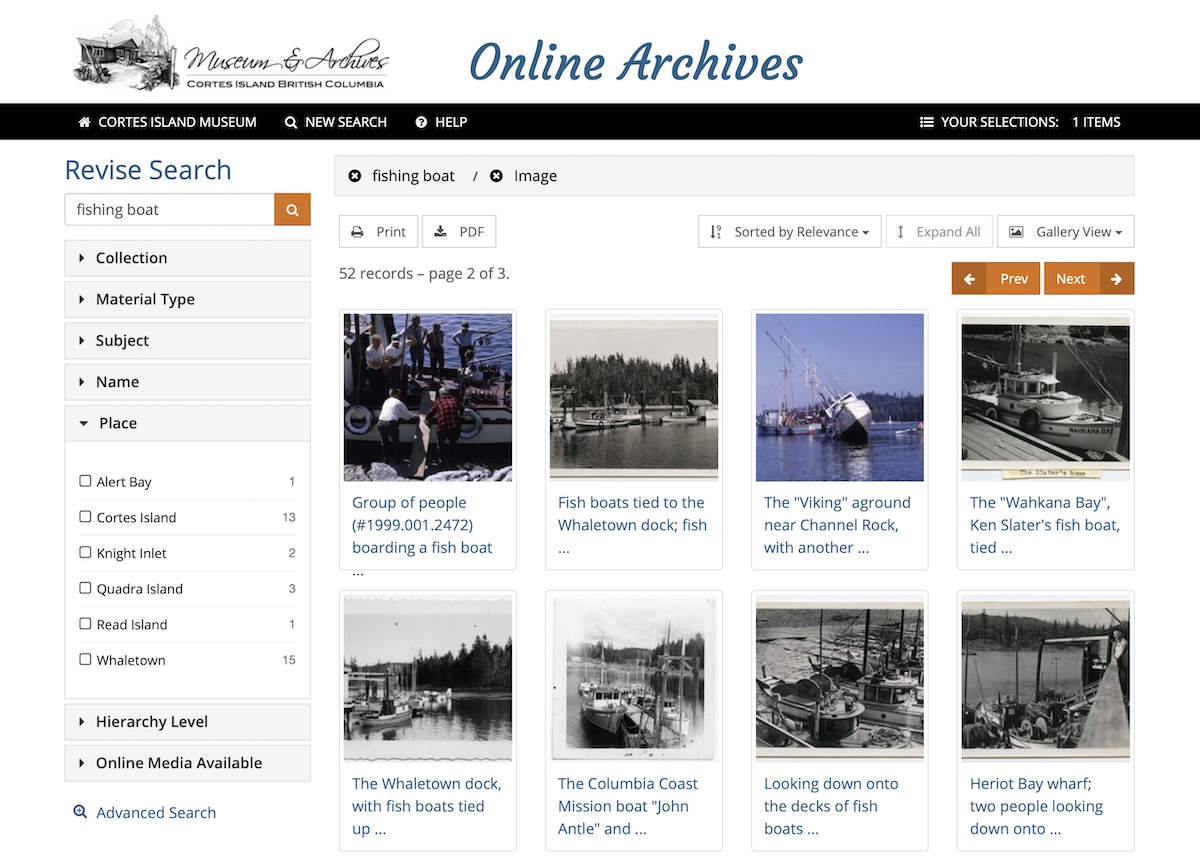 Available at https://collections.cortesmuseum.com, the rich variety of searchable images depicts island people and places, community events, transportation by steamship and floatplane, and economic activities such as farming, fishing and logging.
New users may explore the collection using pre-created searches, such as:
or may search with keywords and refine their results with facets such as names, places, topics and dates. The sophisticated search algorithms in the Andornot Discovery Interface present the most relevant results first. Users may save results to a list, share results and images on social media, and provide feedback to, or request more information from, the museum.
The site is hosted by Andornot with frequent updates by museum staff.