FPInnovations is a private, not-for-profit R&D organization that specializes in the creation of solutions that accelerate the growth of the Canadian forest sector and its affiliated industries to enhance their global competitiveness.
As part of its mandate, FPInnovations maintains a research library of in-house reports and other publications available to members and in some cases, the public and all industry.
This research library was recently made available through an instance of our Andornot Discovery Interface search engine, at https://library.fpinnovations.ca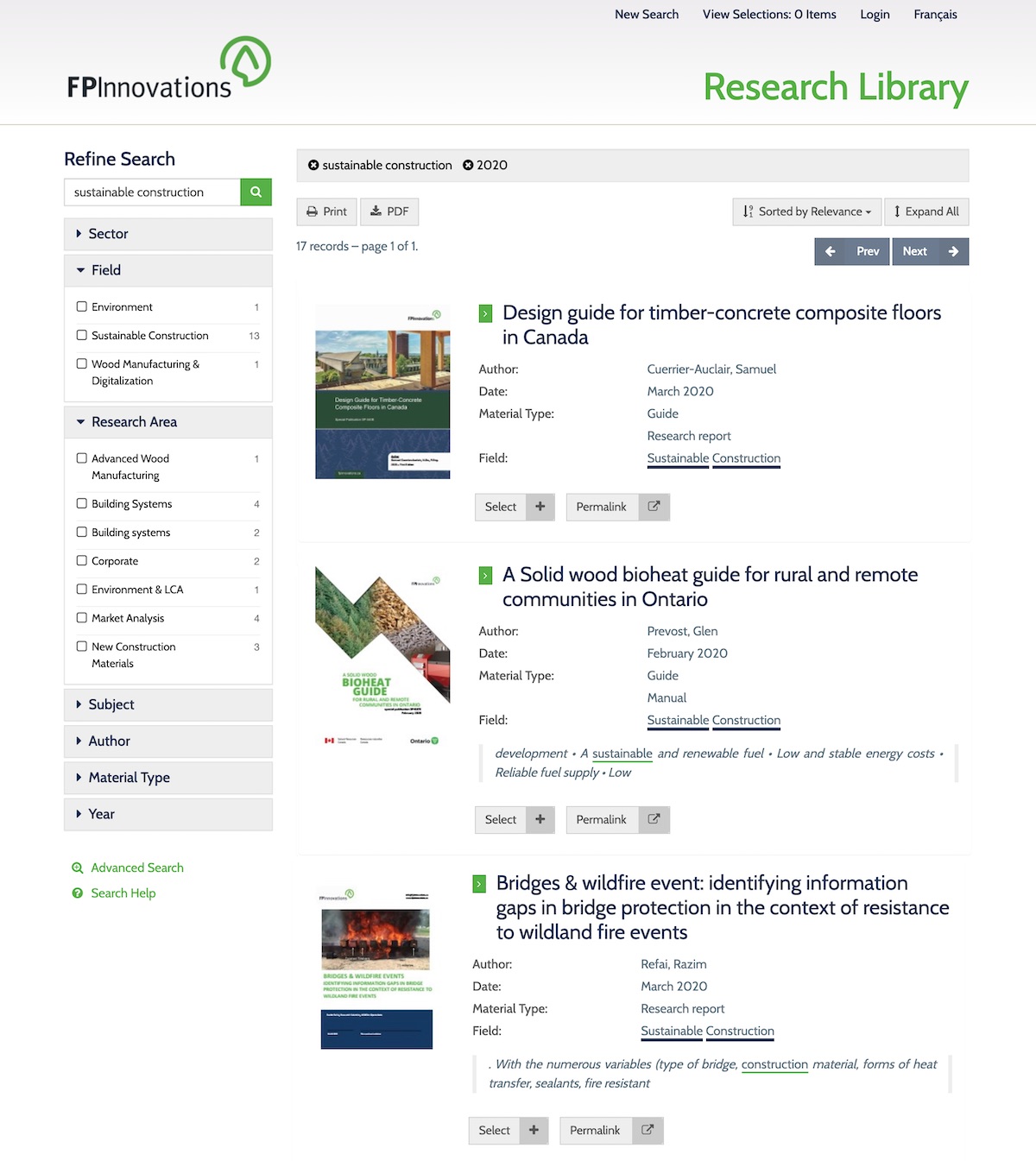 This site provides searchable access to over 10,000 reports and publications covering more than 50 years of FPInnovations' research. Subject areas include forest operations, wood products and pulp, paper and bio-sourced products, with full text PDF reports immediately available online.
Spelling corrections, search suggestions and relevancy-ranked results connect users to resources quickly, with the ability to further limit results by industry sector, research area, material, type, date of publication and other facets of the collection.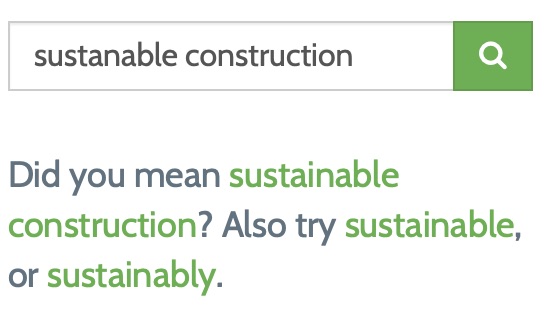 A DB/TextWorks database is used behind the scenes to catalogue and manage the reports.
This new resource complements two related Andonot projects:
the ThinkWood Research Library; and