The Kitimat Museum & Archives has thousands of records on human history artifacts and photographic archival collections unique to the Kitimat Valley and surrounding area, including the Douglas Channel.
These records are managed in DB/TextWorks databases, and now, over 30,000 records are searchable through an instance of our Andornot Discovery Interface, at https://collections.kitimatmuseum.ca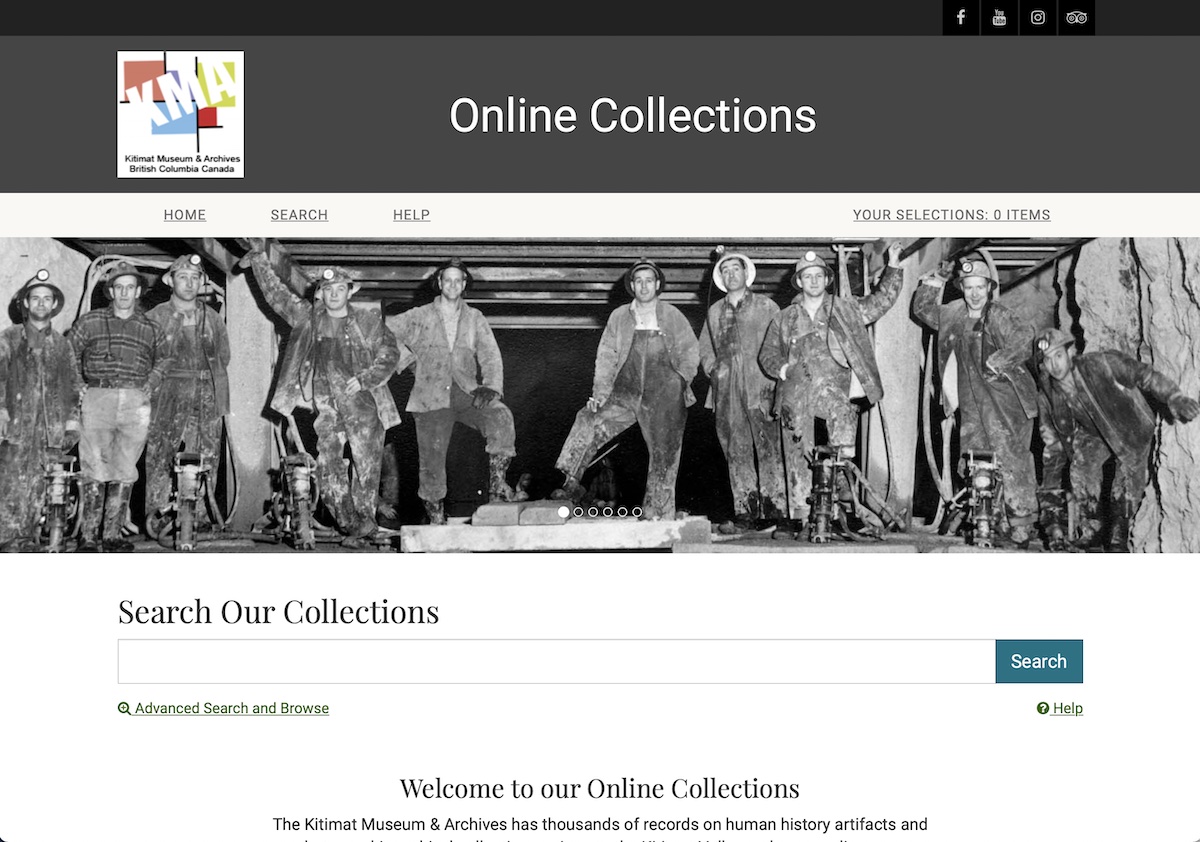 Materials at the Kitimat Museum & Archives document the social history of the Kitimat Valley: Haisla (1880s to present), pioneer (1891-1944), and modern (1949 to present), Alcan's project construction and subsequent history, records, scrapbooks and newsletters of schools, clubs, societies and construction crews, Al Beaton's cartoon books, photographs and records of missionary activity among the Haisla, Haisla dictionary, Missionary newsletter, and records of the Museum.
Some records from the museum's virtual exhibit system, powered by Omeka, are also included in the AnDI site.
New users may explore the collection using pre-created searches, or may search with keywords and refine their results with facets such as names, places, topics and dates. The sophisticated search algorithms in the Andornot Discovery Interface present the most relevant results first. Users may save results to a list, share results and images on social media, and provide feedback to, or request more information from, the museum.
The site is hosted by Andornot with frequent updates by museum staff.