The Canadian Lesbian and Gay Archives has both a new name, the ArQuives, and a new search engine for their collections, at https://arquives.andornot.com
Since 1973, The ArQuives has been acquiring and preserving material documenting LGBTQ2+ history. They provide public access to information and materials, in any medium, by and about LGBTQ2+ people, primarily produced in or concerning Canada.
Last year the ArQuives approached Andornot to work with them on a grant application to improve their 15 separate databases and create a public search interface. There was no consistency in field naming, and most of the databases only had basic query and edit screens and no reports.
A major concern for staff was that the records should eventually conform to appropriate descriptive standards for each type of material. After analysing the databases we were able to consolidate the 15 databases into 7, with the bulk of the records being added to the descriptions database from our Andornot Starter Kit for Archives.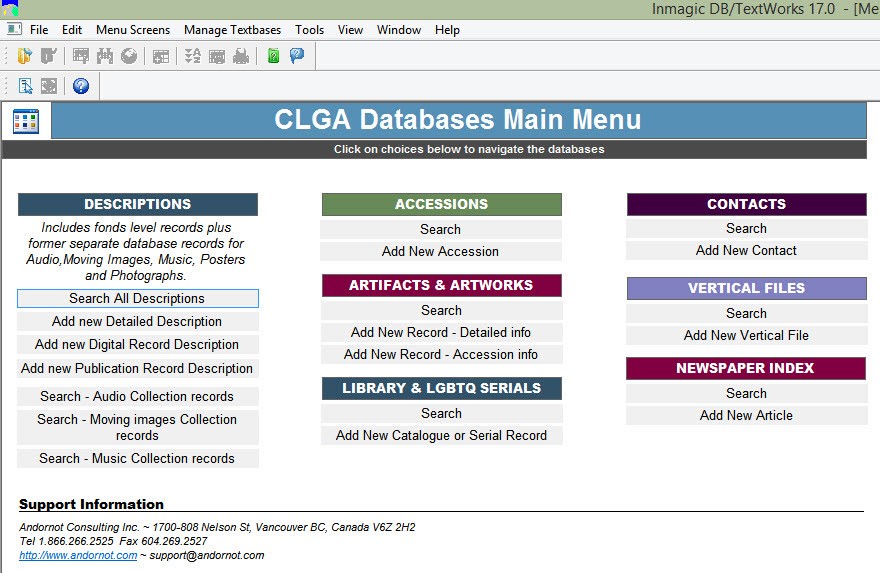 Creating a public digital space was an important goal for The ArQuives team, as they work toward making their collection as accessible as possible to LGBTQ2+ communities throughout Canada and internationally.
To meet this goal, Andornot developed and hosts an instance of our Andornot Discovery Interface for the ArQuives, featuring their extensive library, archive, and artifact collections. Books, periodicals, audio and visual collections, posters, photographs, artwork, artifacts, personal, and organizational records are all available online to inspire and inform.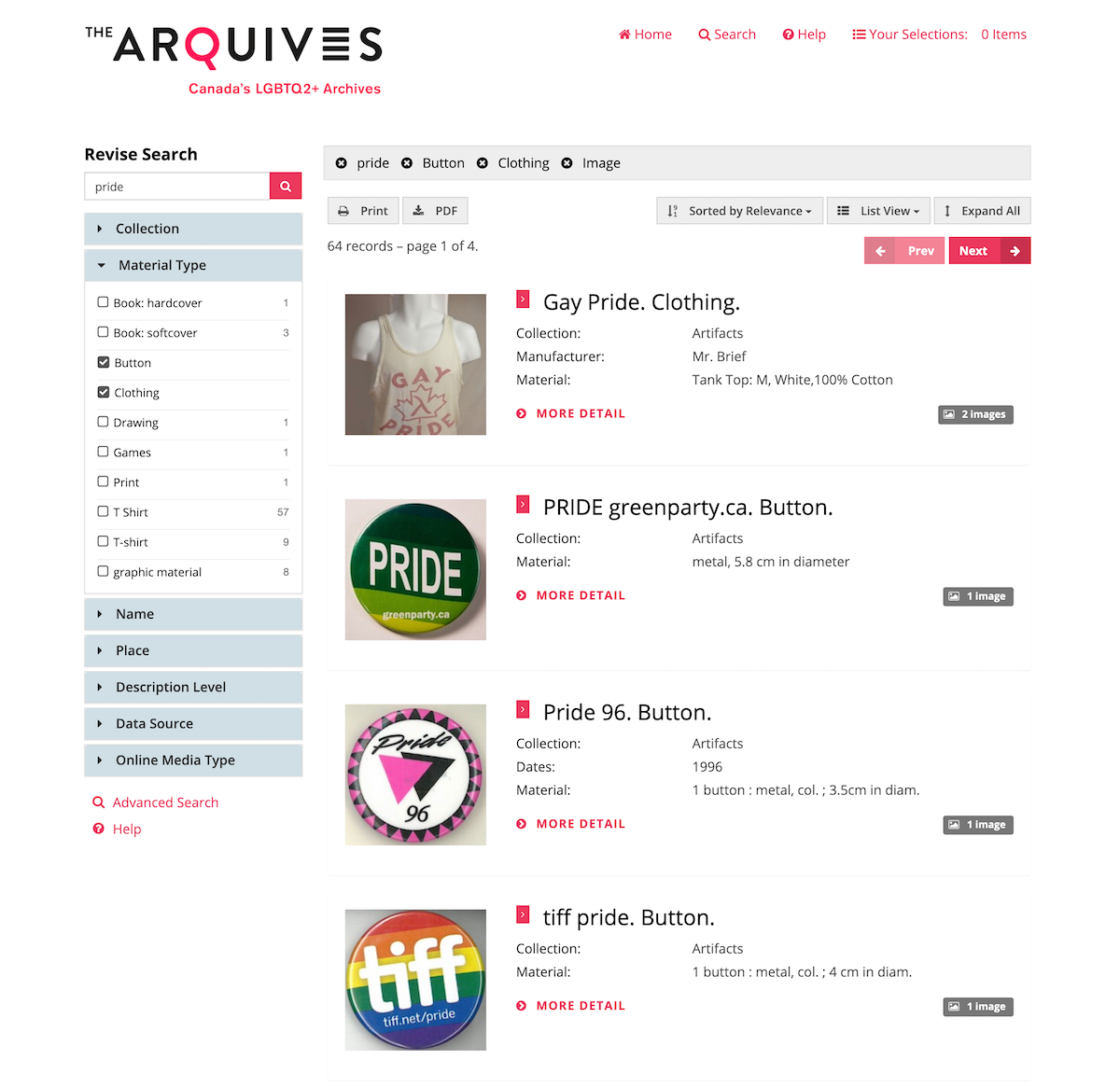 Features such as spelling corrections, relevancy-ranked results and the ability to quickly narrow results by Name, Place, Material Type, Decade, Archival Description Level and other key facets help users find resources quickly. The nearly 4,000 images of artifacts, artworks, book covers, buttons and more add visual appeal to the site, as well as quickly illustrate archival holdings.
More Information
The ArQuives has more information on this project from their perspective in this news post on their website. After reading that, be sure to check out our various blog posts discussing options for cleaning up your databases or ask us to help you.
Learn more about Andornot's solutions for Archives and Museums, our Andornot Discovery Interface search engine, and our managed hosting service, then contact us to discuss your project!