The Whyte Museum of the Canadian Rockies aims to foster an appreciation of mountain culture by preserving, providing access to, exhibiting and interpreting materials related to the mountain cultural and heritage of Western Canada. Their collections include:
An Art Collection that spans the early 1800's to the present day and includes regionally created and related works by Canadian and international artists.
A Heritage Collection of artifacts that help tell the stories of Indigenous Peoples, artists, immigrants, guides and outfitters, climbers, surveyors, hikers, explorers, adventurers, skiers and residents of the town and area.
An Archives of over 800 fonds with approximately 350 metres of textual records, more than 700,000 photographs, and over 1,500 sound recordings, motion pictures and videos. Dating from the mid-19th century to the 21st century, these records document not only the people who created them, but also the broader social, political, and economic history of the Canadian Rocky Mountains.
A Library of over 8,500 books, rare maps, periodicals and newsletters film documentaries, clipping files, and complete collections of newspapers from Banff and Canmore. Since 1971, the Archives and Library has also been the custodian of the Alpine Club of Canada Library, which contains over 4,000 books and periodicals documenting the mountain cultures of the world from the mid-1600s to current.
This wealth of resources is available for online searching at https://archives.whyte.org and powered by our Andornot Discovery Interface. The sophisticated algorithms and relevancy-ranked results in the search engine help users quickly find items of interest from the almost 100,000 records in the site.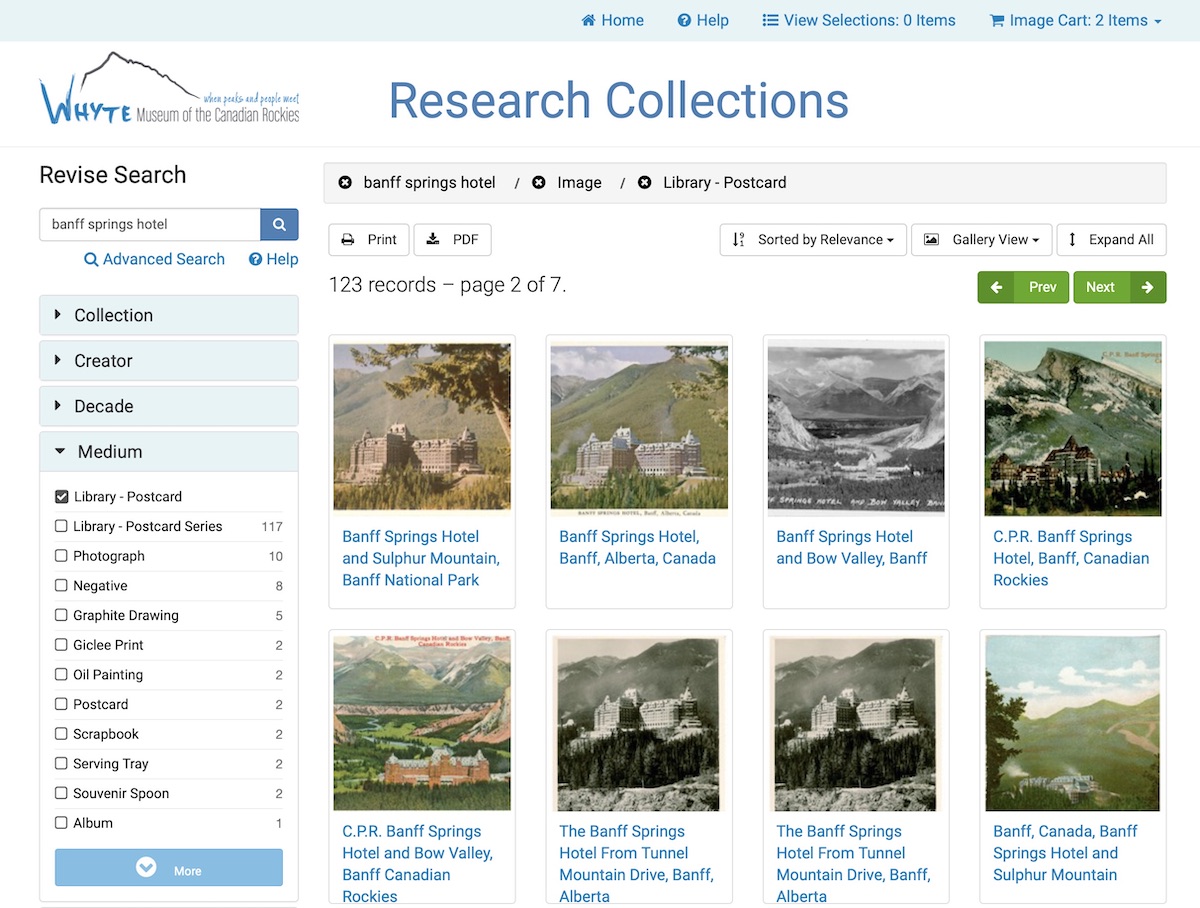 Unique to this site is a quick and easy online ordering system that allows users to order images for personal or commercial use and pay online instantly by PayPal, with high resolution images supplied by the museum for specific needs.
Underlying this site are databases managed with both Filemaker and Inmagic DB/TextWorks, the latter with our Starter Kits for Libraries and Archives for a consistent interface and fields across several databases.