The Widener University Archives collects, preserves, and provides access to print and digital materials such as papers, photographs, publications, audiovisual items and memorabilia related to the history of Widener University, in Pennsylvania, and its predecessor institutions.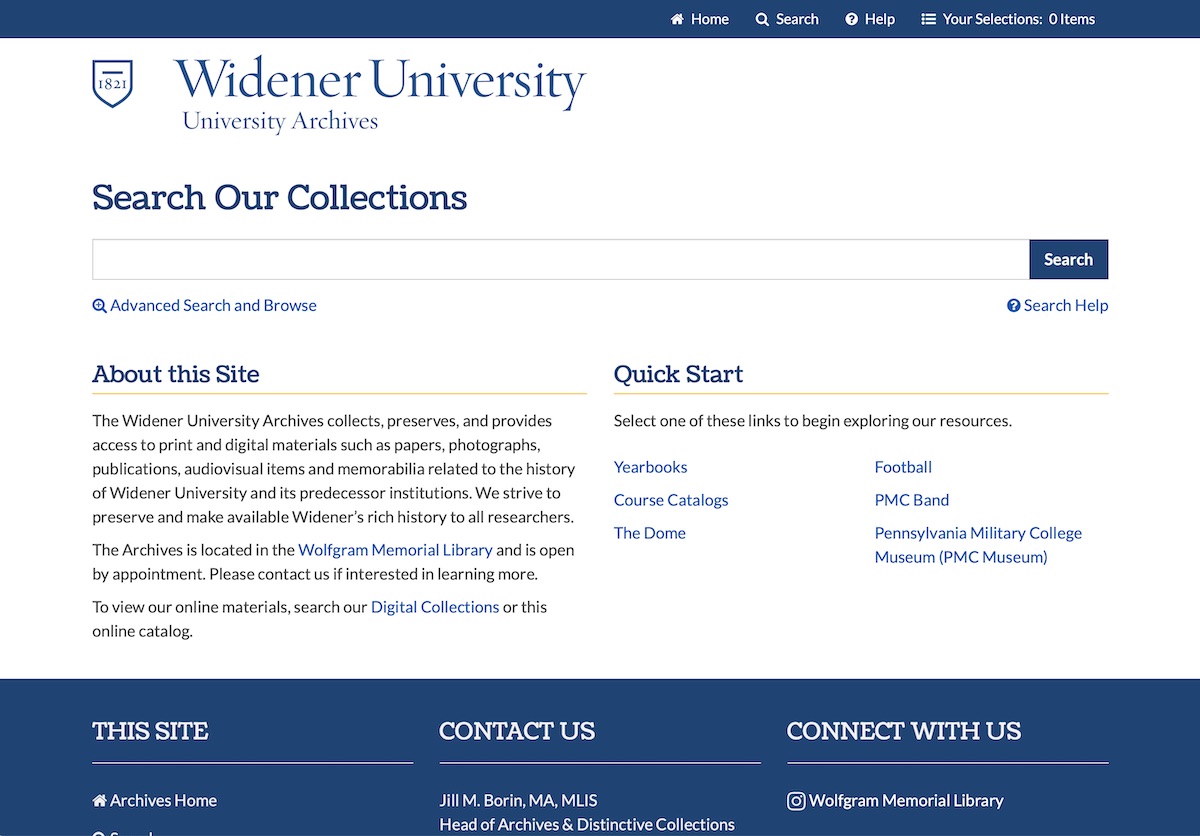 A separate, more specific archive, the Sexuality Archives, contains the pamphlets, papers, newsletters, books, journals and audiovisual materials related to the history of Sexuality, Sexology and Sexuality Education as well as Widener's Human Sexuality program.
Both of these collections are now searchable online using Andornot's Discovery Interface at
With a graphic design that matches the university's branding, and features such as spelling corrections, relevancy-ranked results, and facets such as Subject, Name, and Decade to narrow results, these sites help researchers quickly locate materials of interest.
Andornot worked with archives staff to upgrade their older DB/TextWorks databases to use our Archives Starter Kit, create new databases from Excel spreadsheets, and clean up some of the data, before developing the new web search interfaces and retiring previous ones. Both web search engines are hosted by Andornot.