Andornot has hosted the Canadian Jewish Heritage Network website and search engine since its inception in 2011. CJHN brings together archival and genealogical resources from seven Jewish archives across Canada, in a single, easy to use search engine. Both archival and genealogical resources searchable together, despite each having quite different data schemas and fields.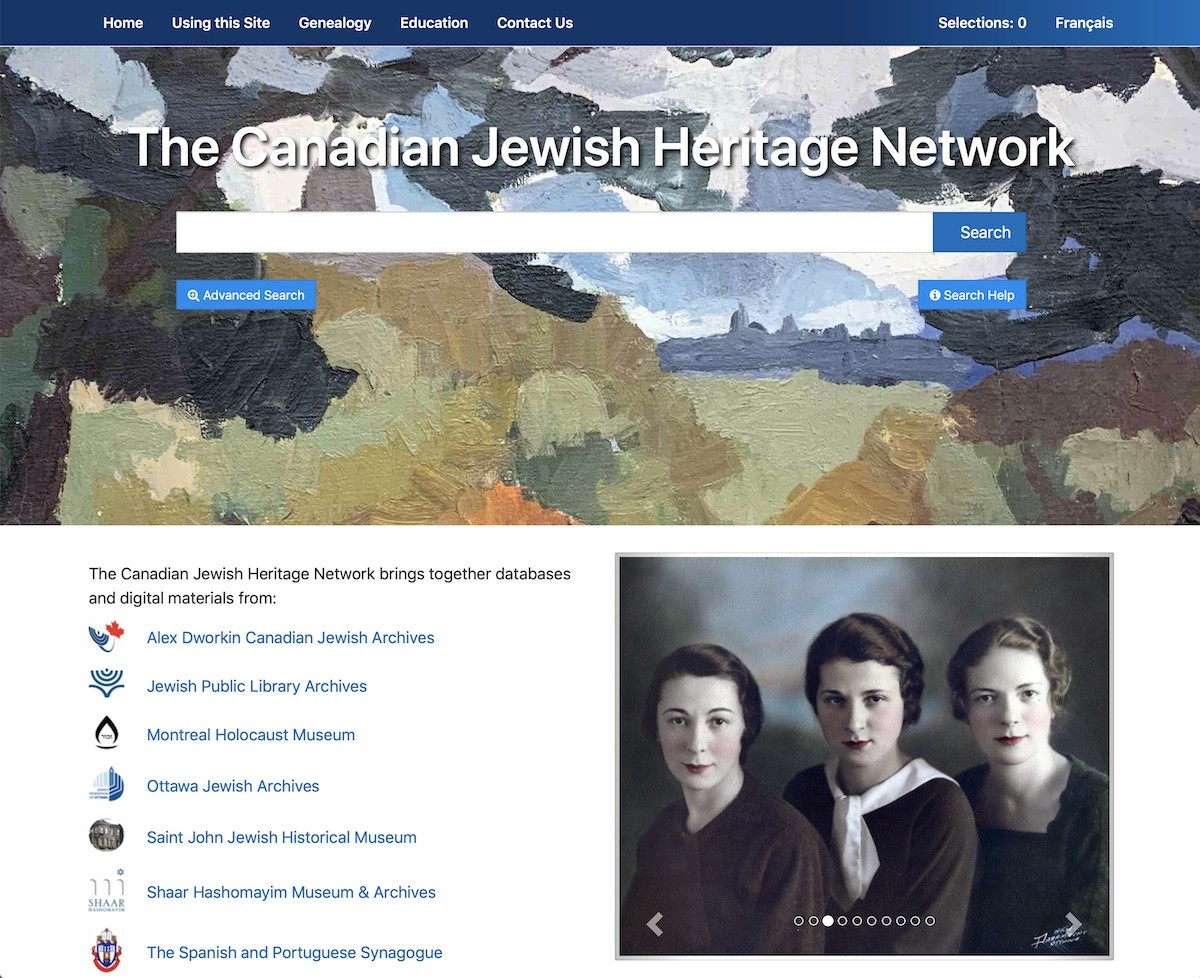 CJHN was one of the first sites to use our Andornot Discovery Interface (AnDI), and one of our first mobile-friendly sites too, but has just been upgraded to the latest version of AnDI. Some of the key aspects of the site include:
Sophisticated search options with relevancy-scores results of 145,000 records.
Over 20,000 photographs available in traditional list views as well as a gallery style display.
An embedded YouTube video player allows streaming of the site's 73 audio and video recordings.
A bilingual English-French interface expands access.
While searching, users can add items to a temporary list, then email, save or print the list, as well as submit a request for more information about any of the items in the list directly to any one of the individual member repositories.
The 2019 upgrade eliminated a separate Umbraco-powered content management system and frames-based embedding of search results in favour of a single web application (AnDI) with a small number of static content pages to describe the site and its contents and partners.
"We are thrilled with the new face of cjhn.ca. Everyone who has used it since the re-launch comments on how refreshed and clear it looks. The staff at the Canadian Jewish Archives, and all our actively contributing site partners are very pleased with the new interface's enhanced navigation features and the way that mobile access has been improved across all platforms. Getting rid of the frames-based structure is a particularly notable asset, as we no longer have to expect our users to rappel up a pair of ever-receding scroll bars in order to reach the top of a page and move to the next. We love the colours, too!"
— Janice Rosen, Archives Director, Alex Dworkin Canadian Jewish Archives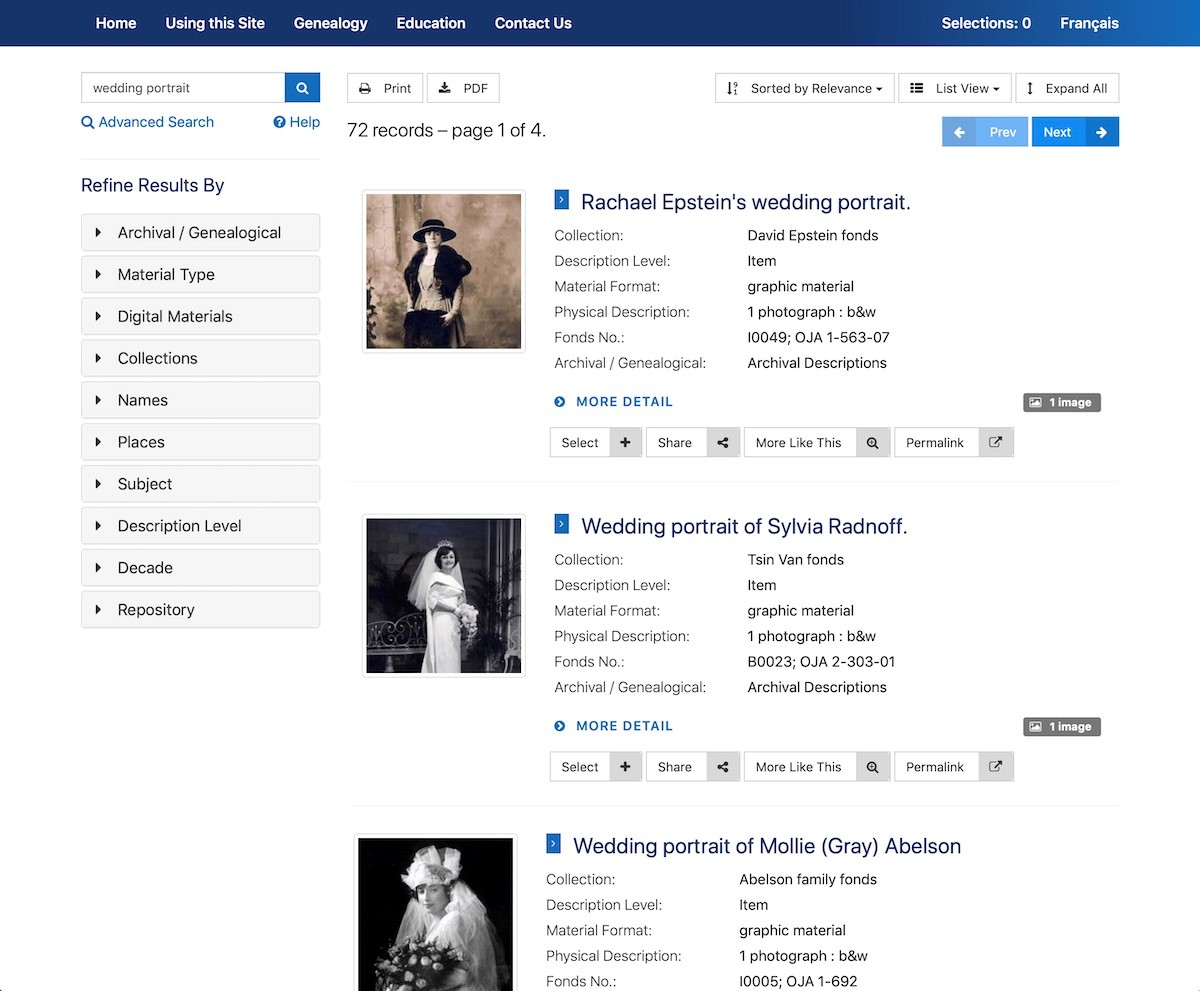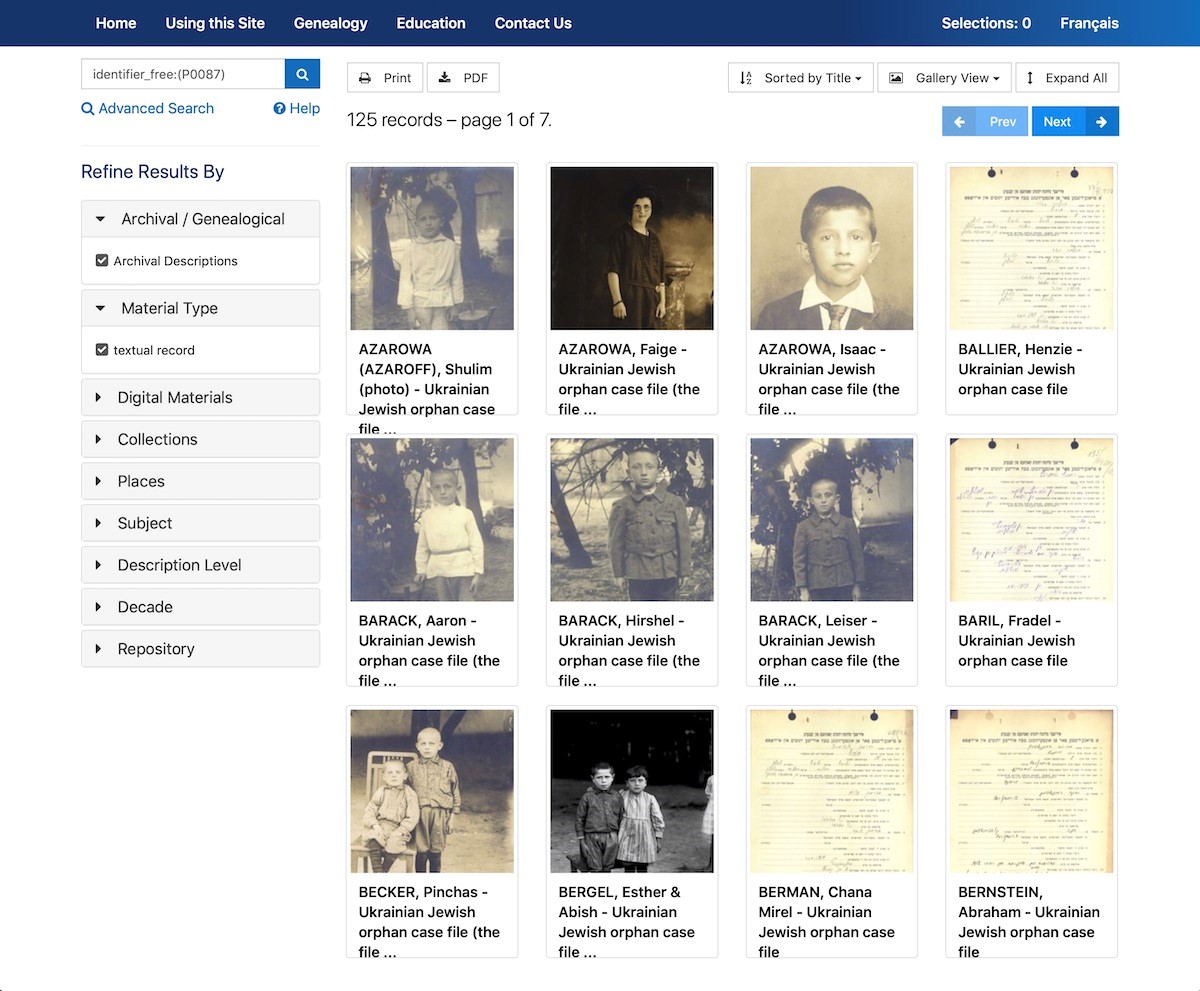 Earlier Andornot Blog Posts about CJHN
Canadian Jewish Heritage Network Launches
Canadian Jewish Heritage Network Launches Enhanced Search and Mobile Interface
Canadian Jewish Heritage Network Now Offering a Single Search Across Multiple Data Sources