The California State Railroad Museum (CSRM) offers researchers, rail fans and the public a search interface to its many separate collections using the Andornot Discovery Interface, at https://csrm.andornot.com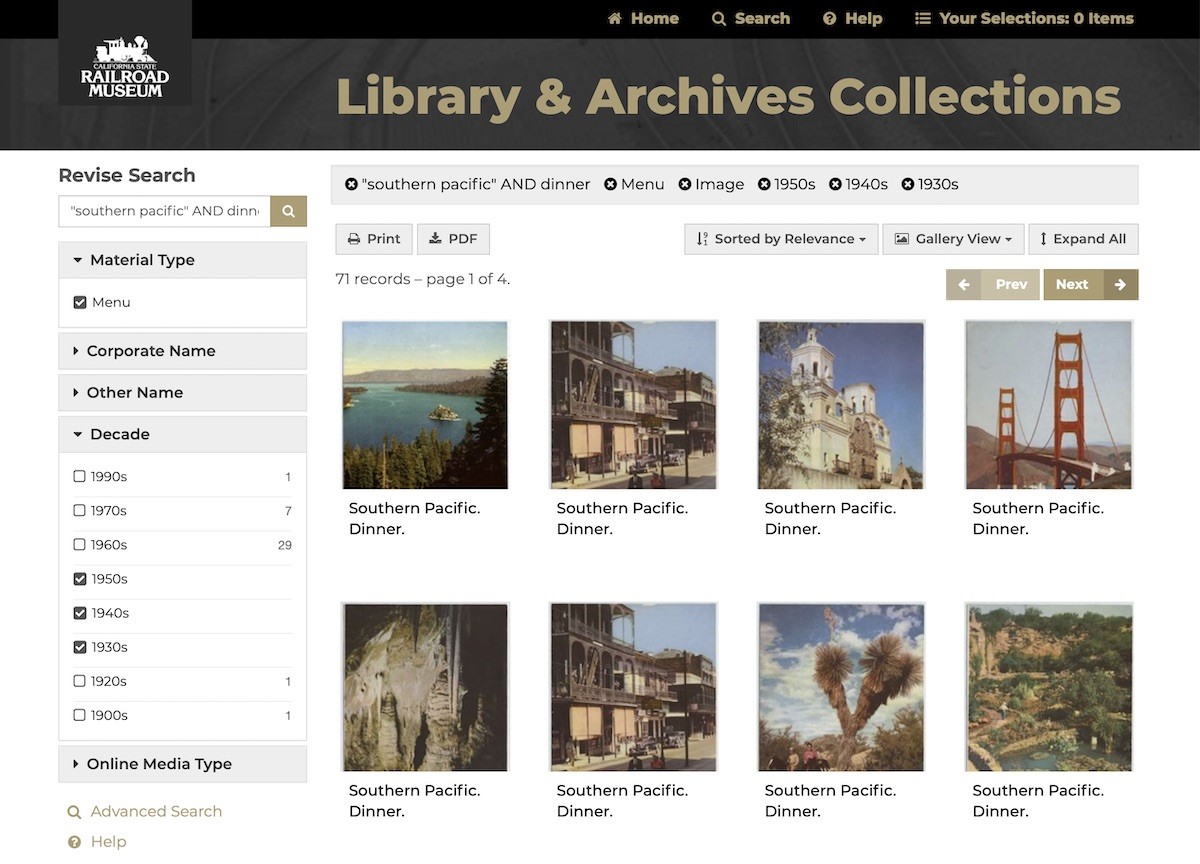 The collections include historic photographs, railroad menus, employee timetables, maps and technical drawings, books and other publications, archival finding aids, and more.
CSRM previously had a separate search interface to each database, without features users have come to expect, such as spelling corrections, search suggestions, and relevancy-ranked results. Now users can search the combined collection and find related records across all these sources with ease.
Search results are presented in both a list view for quick scanning of metadata and a gallery view (shown above) for a more visual appearance, with the option to expand records for complete information, stream videos, open PDFs with search words pre-highlighted, save and share records on social media, and other features that make the site a pleasure to use.
Behind the scenes, most of the data is managed in a series of Inmagic DB/TextWorks databases. CSRM creates archival finding aids  which are contributed to the Online Archive of California, and their audio visual materials are uploaded to the Internet Archive. Andornot developed procedures to regularly harvest resources from these two sources, as well as to index the contents of the DB/TextWorks databases.
The graphic design of the site uses the standard layout of the Andornot Discovery Interface, customized to match the main CSRM website for a seamless transition from one to the other.
The site is hosted by Andornot as part of our Managed Hosting Service.